Henri Rousseau Mandrill In The Jungle Poster
Henri Rousseau Mandrill In The Jungle Poster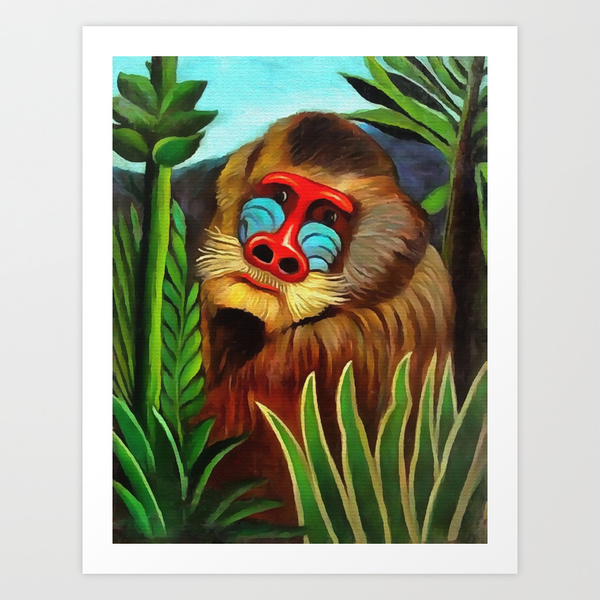 Beautiful vibrant poster with stunning color featuring Henri Rousseau's Mandrill In The Jungle Painting.
Henri Julien Felix Rousseau was a French Post-Impressionist painter in the Naive or Primitive manner. He was also known as Le Douanier (the customs officer), a humorous description of his occupation as a toll collector. Ridiculed during his lifetime by critics, he came to be recognized as a self-taught genius whose works are of high artistic quality. Rousseau's work exerted an extensive influence on several generations of avant-garde artists. His best-known paintings depict jungle scenes, even though he never left France or saw a jungle. His inspiration came from illustrated books and the botanical gardens in Paris. He described his frequent visits to the Jardin des Plantes: "When I go into the glass houses and I see the strange plants of exotic lands, it seems to me that I enter into a dream."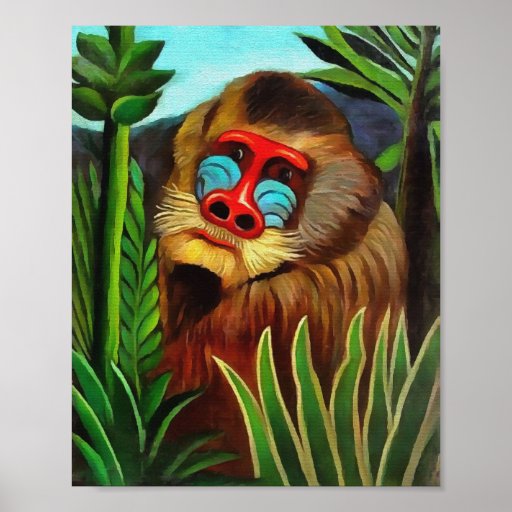 See more of our Henri Rousseau Gifts.